6 Strategies for Identifying and Selling to Your Most Profitable Customers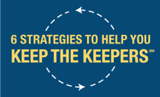 Today financial institutionss are struggling to grow profits.
For many institutions, the surest path to increased revenue is by recognizing potentially profitable customers and cross-selling to them from Day 1.
Read this paper to learn 6 strategies for identifying these customers and selling to them effectively with the branch staff you already have.
Fields marked with an asterisk (*) are required.