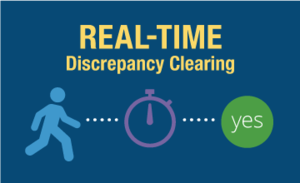 At many financial institutions today, clearing discrepancies in Customer Identification Program (CIP) data is a batch process that occurs on Day 2—long after the customer has left the branch.
This delay can be costly. It increases the chances of losses from fraud and compromises the quality of the onboarding experience.
Real-time discrepancy clearing enables branch associates to work with customers to clean up data at account opening, making it easier for the institution to catch fraud, reduce costs, and deliver the best possible onboarding experience.
Read this paper to learn strategies for implementing real-time discrepancy-clearing in branches and storefronts.
Fields marked with an asterisk (*) are required.